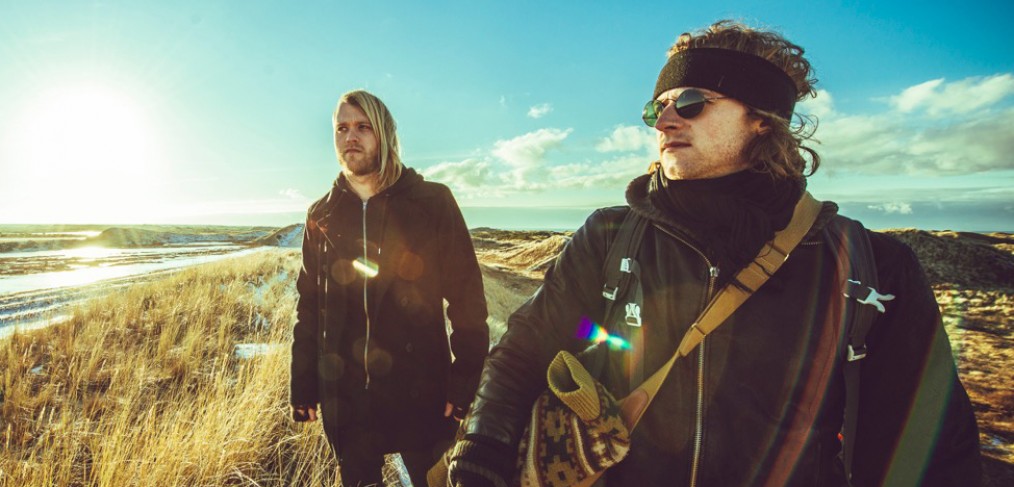 January 12, 2018
by admin
At være med til at skabe musikvideoen Open Wound sammen med mit store idol indenfor visuel kunst Lasse Hoile og mit musikalske idol og ven Rasmus Sjøgren, var for mig en spirituel rejse, jeg aldrig vil glemme.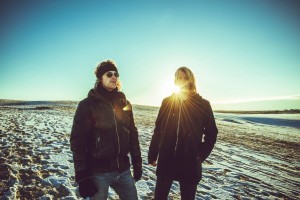 Da Rasmus spurgte, om jeg havde lyst til at være med til optagelsen af musikvideoen Open Wound, vidste jeg med det samme, at det var en enorm tillidserklæring og jeg forstod, hvilket ansvar der fulgte med. Jeg havde flere opgaver under optagelserne, men for mig er det ikke de små opgaver, som at bære deres tasker med tøj og udstyr eller løbe efter forsyninger, der har sat sig fast. Nej, det er opgaven at være der, uden at være der, og skabe en tryghed omkring min tilstedeværelse, så Rasmus og Lasse Hoile kunne skabe det mesterværk, de gjorde.
"With years on a hopeless road, I am an open wound"
At stå på sidelinjen bag Lasse og hans linse og se Rasmus åbne sit sår for kunstens skyld, i en kulisse af rå, efterladte bunkere og et goldt Thy-landskab, dækket af et koldt, men ømt snetæppe, var en ærefrygtig og vidunderlig følelse på samme tid.
Ærefrygtig, fordi der var meget at lære og ikke tid til fejl, men vidunderligt fordi det strålede af liv og energi – celestial.
Jeg vidste, jeg kiggede på noget ægte og jeg vidste, at Lasse så dét! Lasse og Rasmus arbejder virkelig godt sammen, selvom de for mig virker til at have forskellige arbejdsmetoder. Lasse virker instinktpræget og lader til at finde sine ideer ude i landskabet, hvorimod Rasmus har en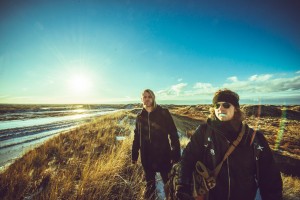 mere gennemtænkt plan og har på en anden måde forberedt sig inden ved at kende området og vide, hvilke budskaber der skal igennem. De to ting virker rigtig godt sammen og for deres vedkommende kommer, der et råt og i særdeleshed anderledes produkt ud af det, som f.eks klippene fra bunkeren, hvor Rasmus står og synger og der bevæger sig lys rundt i hovedet på ham. Det var en idé, Rasmus havde, og Lasse så mulighederne i den. De bad mig om at gribe en lygte og lyse Rasmus i hovedet, imens han sang til lyden af min telefon, der spillede Open Wound inde i bunkeren.
Det hele var med vilje ret primitivt, udover Lasses udstyr selvfølgelig, men med den kraftfulde natur og kreative sjæle, skal der ikke mere til.
"Tears of endless pain, now I am an open wound, an open wound"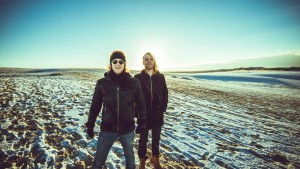 Bag den rå kulisse var der skønhed. En ven lærte mig, at jeg ikke skal tage ære for noget, jeg ikke er eller ikke har gjort, men jeg skal tage æren for, hvem jeg er og hvad jeg gør. Det lyder banalt, men jeg mener de færreste lever i sandheden om dem selv.
Videoen var blevet til, selvom jeg ikke havde været med under optagelserne, men jeg oplevede en harmoni og så energier mødes og blive til noget større – jeg var en del af dét og mens jeg kiggede op til mine idoler, forstod jeg mig selv på en ny måde – mere ydmyg.
Tilfredsheden var stor blandt os alle tre efter bare to dages arbejde og jeg befandt mig det bedste sted af alle, i et sommerhus afskåret fra omverdenen med Lasse Hoile og Rasmus Sjøgren, der begge førte sig frem med ny musik og gamle historier.
"Black gold from a fathomless heart. From the spears of the lonely wars. I bleed like an open wound"
Min taknemmelighed er stor og jeg ved, at det kun lige er begyndelsen. Vi er allerede en del af historien, men ambitionerne for bandet er tårn høje. Vi ønsker, at komme ud til så mange mennesker som muligt med musikken, og derfor ville det gøre mig enormt glad, hvis du ville bruge et par sekunder og følge os på Spotify.
Nicklas Sebastian Winther Pedersen – bassist Celestial Son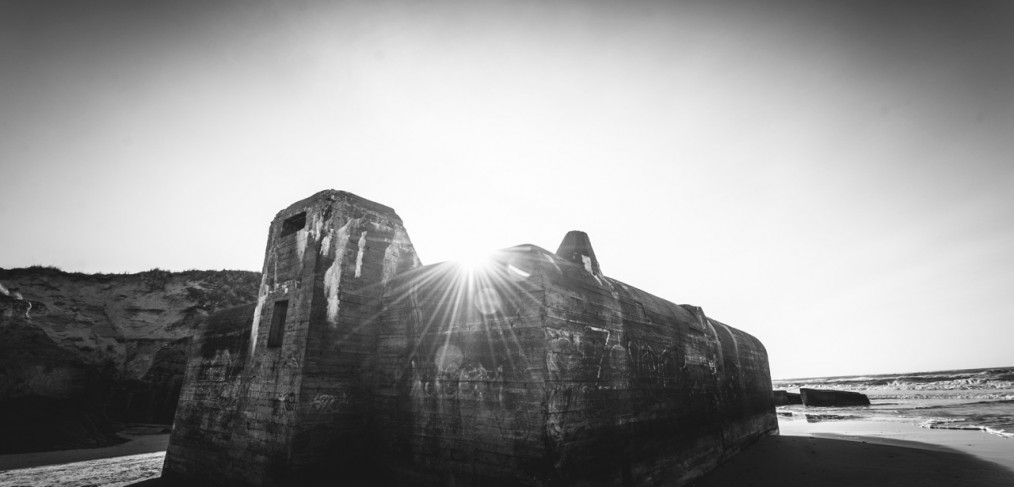 As we were scrutinizing the massive piles of material for our new live video we stumbled across these picturesque and unreleased photos snapped by Lasse Hoile by the Northern Sea while he was directing the music video for Open Wound.
We deemed them too special to gather dust in the archives – so here you go ?.
Oh and while we're on the topic; Lasse also made the amazing artwork for our album Saturn's Return where his incredible talent really came through especially evident on the grand pages of the double deluxe vinyl – if you wanna be sure to grab one of the last bad boys left and indeed help us as a band click here:
http://targetshop.dk/product/celestial-son-saturns-return-2xlp/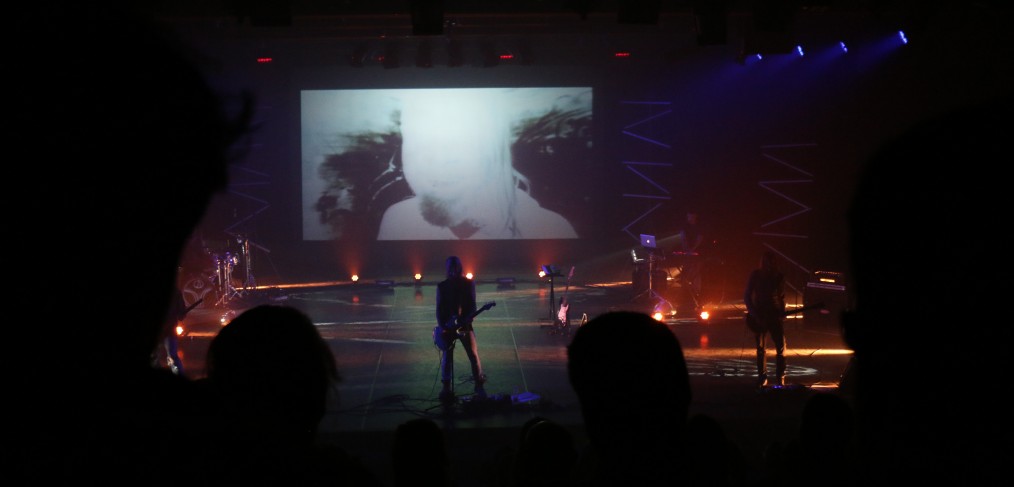 This fierce performance of Open Wound was filmed during our elaborate show at Dansehallerne. I'm super proud of the result and especially very happy with the way the music video for the track blends with the live footage.
I would like to use this very first blog post to give thanks to a few of the many different people in the crew who've done amazing work to make the video possible.
First of I wanna give a special L.A. thanks to Karim Ghahwagi for putting in so many working hours editing the video. There has been so much material to go through and he has believed in my crazy project from the get go. I really think that his unique style and sense of timing shines through once again and like always it's an honor having him on the team.
Next up is my dear cousin Kasper Viinberg who'm I mixed/mastered the 'soundtrack' with. Kasper brings in loads of experience and has done a incredible job transforming the dubious quality on the live recordings into an intense and rich experience.
The blending of the live clips and the music video relies heavily on Lasse Hoile's masterful music video for Open Wound. I really think it's incredibly beautiful in all the psychedelic acid that underlines the moods of the track brilliantly. BTW – keep an eye on the next blog post as it will feature some of Lasse's stunning pics from the recording of the video.
It was indeed an honour working with the entire crew and you can check out the full crew list below.
Lastly we would like to encourage everybody to sign up for our mailing list ? – by doing so now you'll get a free copy of the Open Wound live version directly to your inbox and of course stay updated on everything Celestial.
Had fun doing this first blog post – stay tuned for much more content. Over and out – RS

The full video credit list:
Open Wound performed by Celestial Son at Dansehallerne,
Copenhagen May 19th 2016.
Directed by Rasmus Sjøgren.
Edited by Karim Ghahwagi.
Mix and master by Kasper Viinberg and Rasmus Sjøgren.
Music video sequences directed by Lasse Hoile.
Live camera by Martin Stampe and Petruska Peters.
Lights by Martin Schultz-Petersen (Mano Crew) and Andreas Gai (picture).
VJ'ing by Jeppe Sølling.
Idea by Frida Emilie Godske Helfer and Rasmus Sjøgren.
Music and lyrics written by Rasmus Sjøgren.